SERVICES & SUPPLIES – READY WHEN YOU NEED US!
If you are looking for a seasoned Erosion Control Contractor in Southern California, you have come to the right team!  We are BMP Contractors Inc., also known as the Erosion Control Experts. With decades of experience, our teams of trained professionals are ready to surpass your expectations.  We also offer a full compliment of QSP Storm Water Compliance Services.
We operate the best equipment and carry superior supplies and materials, proven to get the job done right. We pride our selves on being prompt, professional, and knowledgeable.  Our exposure, over the years, to a number of unique site challenges, affords us a wealth of expertise, ideas, and solutions to help you successfully address the most demanding projects.
Erosion Control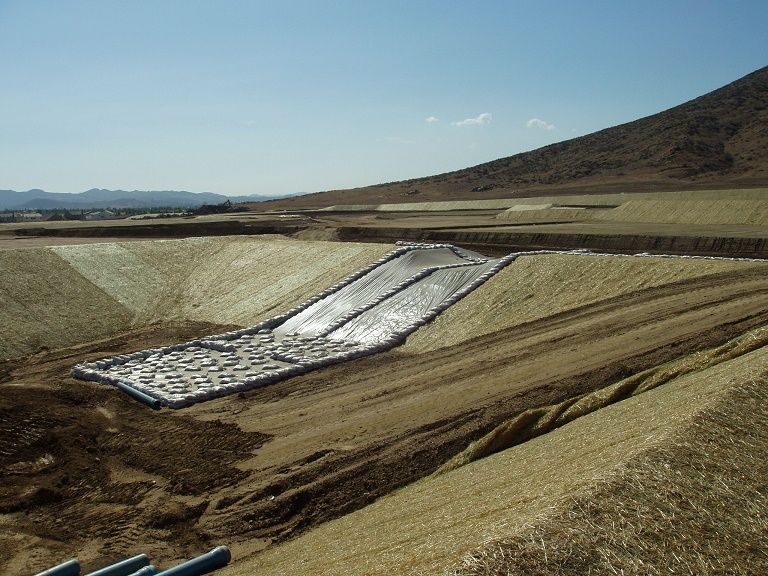 BMP EROSION CONTROL
Our erosion control services are based on the fundamentals of Best Management Practices (BMP).  We approach each erosion control project from an environmentally responsible perspective, adhering to BMP specific  methods and standards.
Hydroseeding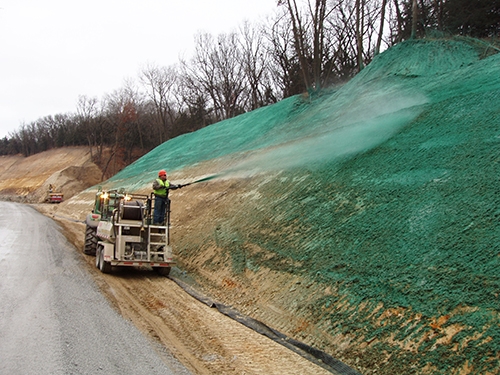 WATERWISE HYDROSEEDING
Applying BMP methodologies to Hydroseeding allows us to provide hydroseeding applications that are both safe and water-wise.  We offer drought tolerant seeding solutions and water efficient applications that deliver outstanding results while reducing water using by 20 percent or greater over traditional hydroseeding methods.
QSP/ QSD STORM WATER COMPLIANCE SERVICES

BMP Contractors Inc. offers cost-effective QSP Storm Water compliance services in California. From developing Storm Water Pollution Prevention Plans(SWPPP) to staffing including emergency response teams, we are here to help you avoid violations, minimize accidents, and address issues relating to storm water concerns and soil stability, as well as ongoing compliance monitoring and required reporting tasks.
Trackout Plates
QUALITY TRACKOUT PLATES

We have deployed thousands of trackout control projects, always focused on providing the most reliable service, top quality trackout plates, and the peace of mind that you have professionals that attention to details, surpassing compliance concerning with both federal and local regulators on every assignment.
Dust Control
We offer a variety of dust control options including hydro applications that outlast traditional dust control methods by two and half to three times.  That means  longer lasting results, fewer site visits, and a dramatic reduction in water utilization which is critically important during the current drought conditions in California.
With humidity levels as low as 6% in Southern California, coupled with ongoing drought conditions; finding the right balance of water utilization with managing dust.  Using precise applications, we are able to achieve remarkable, lasting results while meeting conservation objectives.
STREET SWEEPING
BMP Contractors has developed daily, weekly, and monthly street sweeping packages that are sure to fit anyone's specific needs and budgets. Our street sweeping and vacuuming practices are designed to efficiently remove tracked sediment from public roads to prevent sediment and dirt from entering storm drains or receiving waters.
Construction Cleanup, Recycling and Reporting
BMP Contractors performs all aspects of construction clean up, from general weekly site cleans to final cleans. Our team of extensively trained professionals can efficiently collect and remove large building materials to small site debris in the Inland Empire area with 97% recycling rate of all construction materials.
BMP CONTRACTORS IS AQMD CERTIFIED
Areas of concern include ingress and egress points, portions of roadway within the project limits adjacent to a freeway or other public road, and any other paved surface within project limits that is to remain after construction is complete.
Do you have special requirements? Talk to us. We understand that some projects do have special considerations.  Our goal is to help you manage your project efficiently.
Weed Abatement
As a compliment to our erosion control, dust control, and hydroseeding services, we also remove weeds and brush away from structures and roadways per County Fire Codes.
ENVIRONMENTALLY AWARE WEED ABATEMENT
Current humidity levels and drought conditions have resulted in increased focus on weeds and associated fire risk.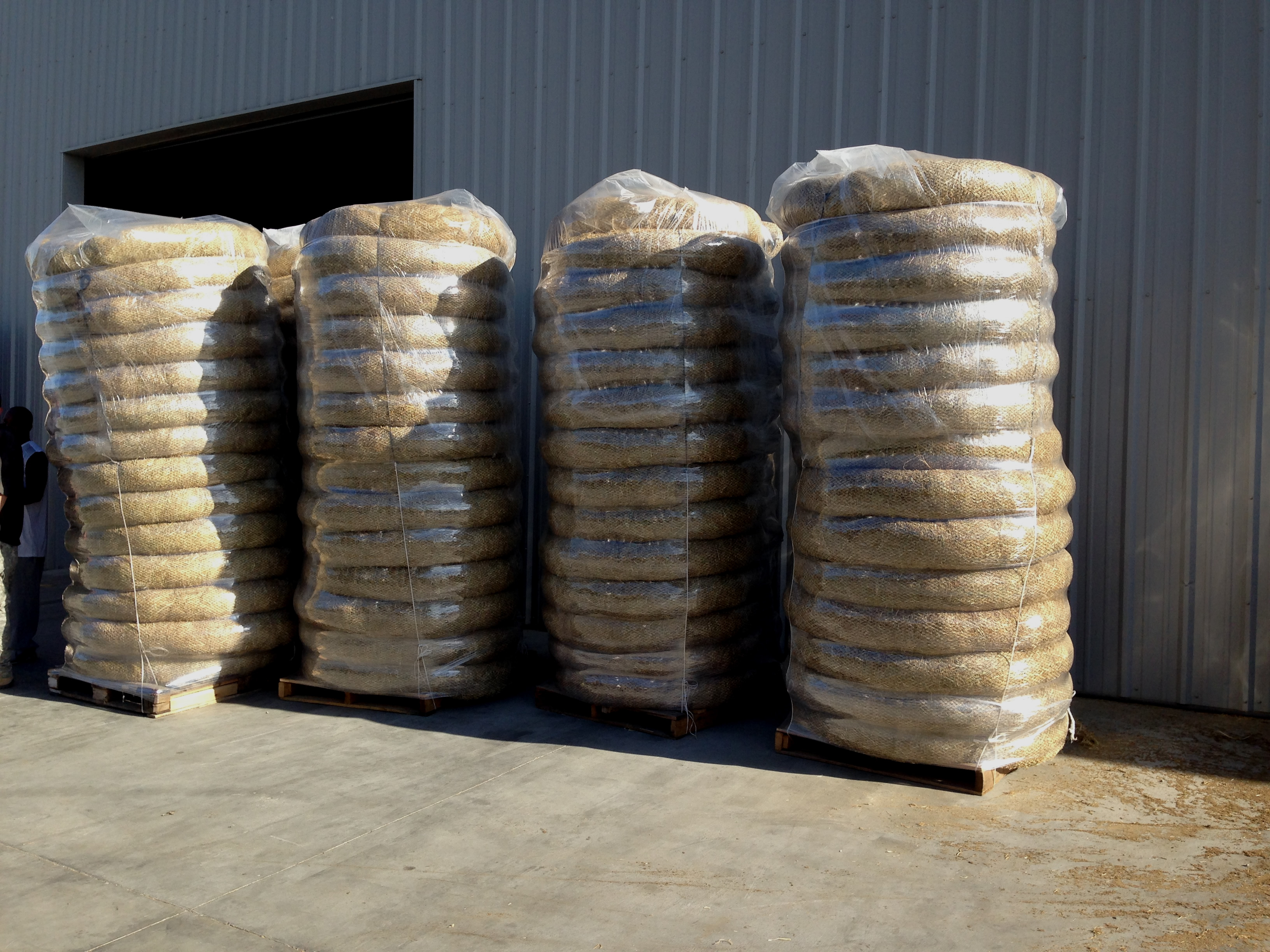 SAND BAGS & SUPPLIES
CONSTRUCTION SUPPLIES INCLUDE:
Fiber Rolls, Silt Fence, Sand Bags, Gravel Bags, Hydro Seed, Straw Wattles, Straw Blanket, and more.
Have a special requirement? Call us. Usually we are able to source any unstocked materials needed.
We Solve Problems!
FIRE & MUDSLIDE PREVENTION TECHNIQUES
Excessive rainfall on burn scar areas are especially delicate during and after a rainfall.  We offer emergency services and soil stabilization support on an as needed basis.  Call us to discuss a variety of burn area slide prevention techniques.
RECOUP BOND MONEY
Our comprehensive reporting procedures are designed to ensure you recoup all the bond money invested with local agencies.
Contact us to discuss you requirements today!
TORTOISE FENCING SOUTHERN CALIFORNIA
THE DESERT TORTOISE OF CALIFORNIA
The Desert Tortoise has been federally listed as a threatened species. State and federal wildlife, land management agencies, and local jurisdictions are all actively involved in conservation programs to protect Desert Tortoises throughout California.
Urban sprawl, highway projects, railways, and solar farms in the desert present a significant risk to the safety of the desert tortoise. Project crews are challenged to find new ways to ensure their projects do not represent a threat to the safety and health of these tortoises.
KEEPING CALIFORNIA DESERT TORTOISE SAFE
The most effective solution includes erecting a barrier that surrounds the designated site.  But not just any barrier. The wrong fencing can be dangerous. It might surprise you to learn that tortoises can climb.
Tortoises in search of food, breeding grounds, or habitat often will attempt to crawl through or climb over fencing.  If the wrong fencing materials are used, tortoises may get stuck or injured attempting to pass. Special fencing called tortoise fencing must be used. It is important to follow the BLM guidelines when erecting a tortoise fence.
Click here for a copy of BLM recommended tortoise fencing.
AFFORDABLE TORTOISE FENCING SOUTHERN CALIFORNIA
We offer affordable tortoise fencing installation in Southern California.  Our crews are available on short notice to handle your projects. Call us today for a free quote.